North Lodge, Redleaf, Penshurst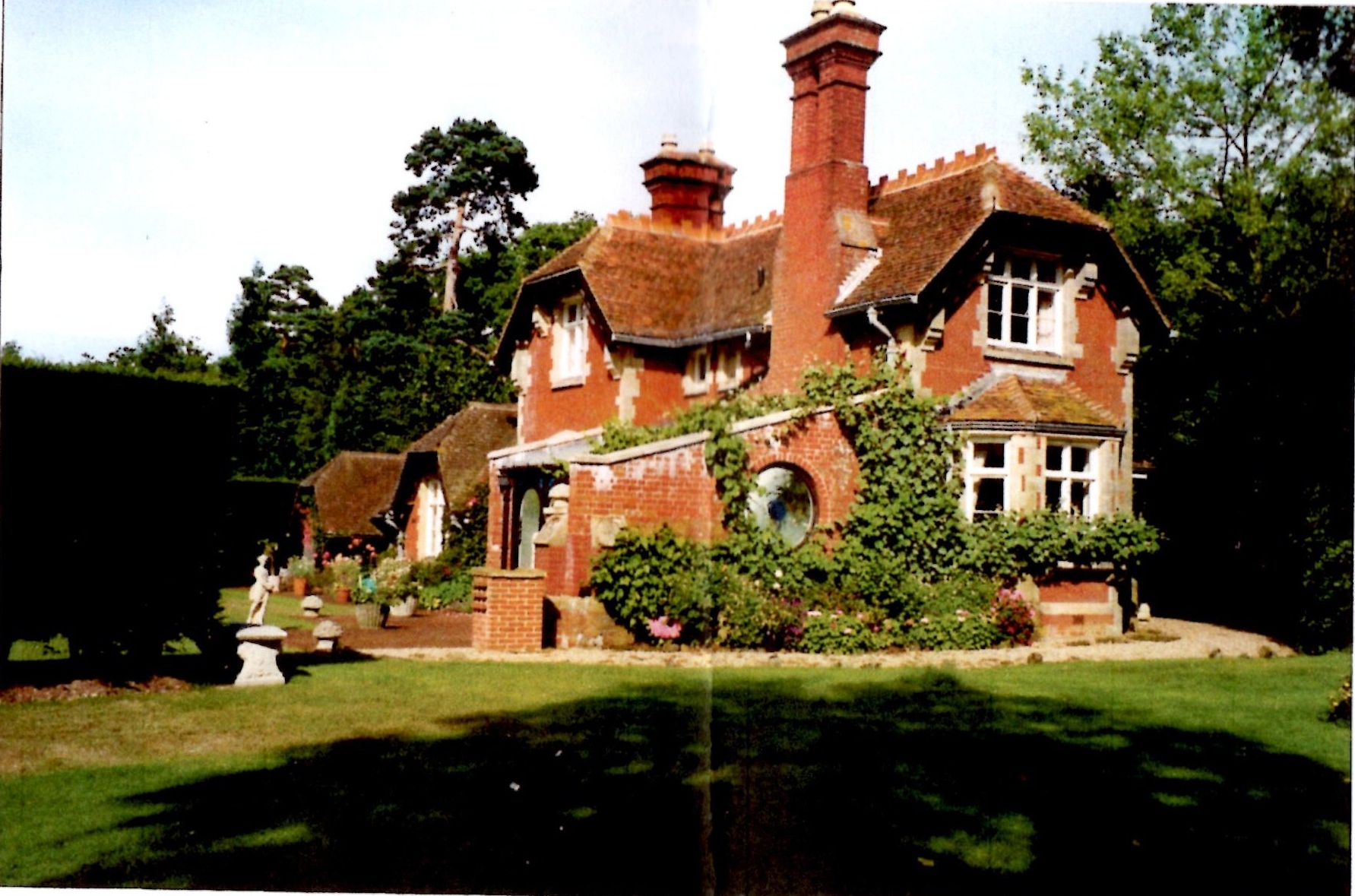 North Lodge was built in 1872 as a lodge for the now demolished gothic revival Redleaf House. In 1895 a dairy and churn room was added to provide milk and butter for the estate; the marble shelves and original tiles are still in place.
Unlike some other artisan houses in the area, it was not designed by the architect George Devey, whose passion for picturesque vernacular architecture is reflected in the distinctive buildings in Penshurst, notably Leicester Square and South Park Farm. The decorative features and attention to detail of North Lodge, which after all was only a humble lodge, is certainly in keeping with Devey's style.
The Penshurst census return for 1881 does not specify the occupants of North Lodge as such; it is just named under the heading Redleaf, which was probably the case up until 1954 when the property was sold to a Mr. Collins, who ran the original Collinwood Kennels from there, before selling it ten years' later, and moving next door with his 'World Famous Cocker Spaniels'.
Textile designers, Martin and Sue Hardingham bought the property in 1964, and lived there for nine years with their three daughters, Sarah, Debbie and Samantha. They modernised the kitchen, installed a bathroom, built a garage and made the former dairy into a weaving studio.
Janet and Brian Cooper are the current owners of North Lodge, having bought it from Martin Hardingham in 1973. Their two children, Beverley and Robin are now married and living respectively in London and Madrid. During the last 40 years the Coopers have demolished the old outside lavatory and washroom and replaced these with a conservatory, designed to be in sympathy with the rest of the house. They have made considerable alterations to the garden, removing poplars and fir trees which had become far too big and unsuitable for a cottage garden, and put a gravel path to the front door, removing somewhat gloomy rhododendron bushes. One should also mention that the four panels on the front door were created – and installed – by Lawrence Lee, the distinguished stained-glass artist who lived in the village (Smart Hill) at the time.
The photograph of North Lodge is taken from the back garden – the dairy is on the left.
Janet Cooper, April 2013