History
(See below for list of articles on Leigh History)
Although the origins of the village are difficult to determine, a hamlet existed by the latter part of the 11th century being part of the Lordship of Tonbridge and by the end of the 12th century it clearly had a significant population as three moated farmhouses date from this period.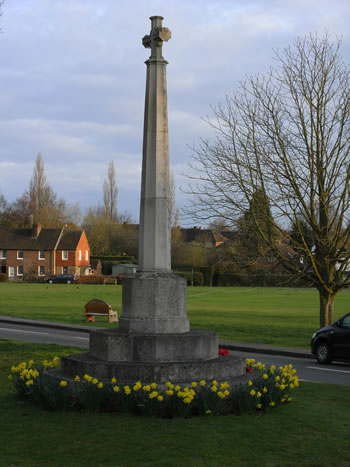 In the 14th century the stone Parish Church was built and large areas of land surrounding the village were acquired by the owner of Penshurst Place, Sir John Pulteney. The estate passed from him to the Sidney family (originally the Earls of Leicester and later Viscounts de Lisle and Dudley) in 1533 and they retained ownership of parts of the land around Leigh until the early 20th century when much of it was sold. Several houses in the village built by the family in the 19th century have plaques bearing the family crest of the Bear and Ragged Staff.
Three events in the 19th century changed the nature of the village, the first being the acquisition of Hall Place by the Baily family in 1820 and the second its purchase by the Morley family in 1870. Both families undertook substantial building works in the village employing talented architects, Charles Baily, George Devey, Ernest George and George Bodley, each of whom, by the use of local materials and distinctive vernacular design, gave the village many of its most distinguished buildings and design characteristics, including Hall Place, East and Old Lodges, The Square, Forge Square, the Village Hall and the School Master's House.
The third significant event was the construction of the Tonbridge to Redhill railway in 1842 along the southern edge of the village. This not only brought an influx of new residents, but also its embankment created a natural physical boundary effectively preventing any expansion of the village further south.
The original core of the village is designated as a Conservation Area which, in broad terms, extends from Park House and Kennards in the north east to the entrance lodge to Hall Place in the west and includes the area surrounding the Green, the Church and the area immediately to the south of it, the High Street and land to the east of Kiln Lane. Within the Conservation Area are 49 Listed Buildings or structures.
In this section, we reproduce articles written by members of the Society on aspects of the history of Leigh, in approximate chronological order. Details of longer articles, books and additional references can be found in the Archive section.